OnePlus X will still be available (in limited quantities) over the next few months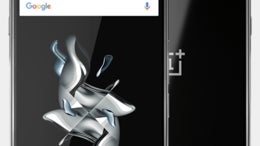 Yesterday, we told you that the
OnePlus X could no longer be purchased
online, being out of stock in all countries where OnePlus is officially selling handsets. However, this isn't the death of the OnePlus X - not yet.
According to Android Authority, OnePlus confirmed that "limited stock of the OnePlus X" will still be available in the next few months. But only the Ceramic and Onyx color variants will make a comeback, with the Champagne version being sold out for good. When the Ceramic and Onyx OnePlus X are in stock again, they'll cost $199 unlocked (this was the phone's price before going out of stock anyway).
Made out of glass and metal, the OnePlus X is a compact smartphone with a 5-inch 1080p display and pretty attractive features for its $199 price tag. Unfortunately, the device still runs Android Lollipop, though it should be updated to Marshmallow sometime soon.
Mind you,
the OnePlus X won't have a successor
(at least not this year), so if you're in need of a smartphone like this, you'd better check out OnePlus' website over the coming months to see when it's back in stock.
source:
Android Authority