So long, OnePlus X, we knew thee well: OnePlus will not revive the X line this year
11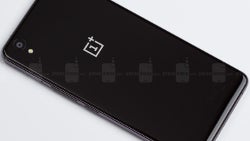 Back in 2015, OnePlus decided to experiment with its portfolio a bit and launched not one, but two smartphones — the rugged-but-powerful "flagship killer"
OnePlus 2
, and the shiny midranger,
OnePlus X
. The latter was received with a generally warm reaction from users and critics — it was a modestly-priced handset that looked elegant and shiny, and was powered by the flagship SoC of yesterday – the Qualcomm Snapdragon 801.
At the
OnePlus 3
launch event in Shenzhen, CEO of OnePlus Pete Lau talked about the future of the X line. In short – there is none. While the handset was loved by fans and generally considered a smart buy by techies worldwide, it seems OnePlus decided that investing resources in another midranger is not worthwhile.
Instead of diluting its product line, the company will focus its full effort into producing one flagship device per year, development of its own Oxygen OS, and investing in more after-sale products and services.
The OnePlus 3 is the first OnePlus smartphone to be sold
without the dreaded invite system
. If the choice to reallocate resources away from the X line played a part in this, we'd say it was a good one.
source:
Engadget