OnePlus: Android 5.1 for Oxygen OS on hold until the OnePlus 2 is launched
4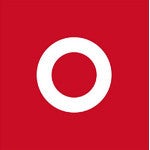 Yesterday, we told you that the
OnePlus One is now permanently discounted by $50
, and that the company also announced a Dropbox Pro bundle. Today, the manufacturer detailed how its two Android 5.1 updates for the smartphone are going. While CM 12.1 based on Android 5.1 will soon roll out to users worldwide, the Android 5.1 update for Oxygen OS will roll out only after the OnePlus 2 is launched.
As many of you may already know, the OnePlus One was the first smartphone to be launched with Cyanogen OS on board. In the meantime, however, the relationship between Cyanogen and OnePlus started to cool, up to the point where the two companies ended their partnership. In reaction to this, OnePlus started building Oxygen OS, the company's own custom implementation of Android, which
initially launched this past April
.
With Cyanogen out of the picture for the OnePlus 2, the manufacturer says that its focus has shifted entirely to building a better version of the Oxygen OS for its upcoming handset. As a result, the company will not update its custom implementation to Android 5.1 until the OnePlus 2 launches, as only a small group of people are working on Oxygen OS, and that the team can't work on both things at once. On the upside, the company mentioned that it will issue a fix for the touchscreen issues that some users have reported.
According to Carl Pei, CEO of OnePlus, the
OnePlus 2 will launch at some point during Q3
, meaning that the quarter will serve as our estimate for the Oxygen OS Android 5.1 update as well. Although this may seem like a long wait, it should be noted that Android 5.1 Lollipop doesn't come with too many improvements over 5.0 Lollipop, being mostly focused on fixing the bugs that got introduced with the original Lollipop version. This doesn't mean that it's not an update worth having.
In the same blog post, the company also announced that OnePlus One owners still running Cyanogen's OS should soon start seeing an update to CM 12.1 - which includes an update Android 5.1. The update is said to be currently be undergoing factory testing and is pending its certification from Google.