OTA update from AT&T to allow older models to sideload apps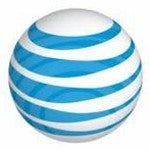 With the launch of the Samsung Infuse 4G, AT&T ended its ban on allowing its Android handsets to sideload apps. Right out of the box, the device will accept apps from places other than the Android Market. Of course, that might not seem fair to those with older Android models like the Samsung Captivate, HTC Aria or the HTC Inspire 4G.
Apparently the carrier is sensitive to this issue. As early as today, owners of any one of the three models should see an OTA update on their device that will allow third party apps to be installed legitimately on their phone. Kudos to AT&T for not only changing their stance on sideloading apps, but also for making sure that owners of some of the carrier's older Android models get the opportunity to install third party apps as well.
source:
AndroidCentral