O2 to test a VoIP app in UK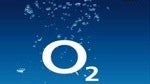 It looks like O2 understands the future of mobile carriers, which is probably not a split between voice and data, but a pipe of all data with VoIP replacing traditional voice plans. The carrier is about to start a trial run of a new mobile app which will allow users to make free VoIP calls on WiFi connections.
The trial run will be starting soon with 1,000 users testing the O2 Connect VoIP app for iOS and Android. The trial will be invite-only for consumers and business customers, but will be extended to attendees of the Wired 2011 event this week. O2 Connect won't require any additional signup or usernames, and will use your mobile number as the ID. It is still unclear exactly how the product will be rolled out, but it is expected to launch in 2012.
Right now, the testing will be limited to iOS and Android smartphones, but eventually the app will be expanded to other mobile platforms.