The Nubia Alpha is a wearable phone that can also take selfies
4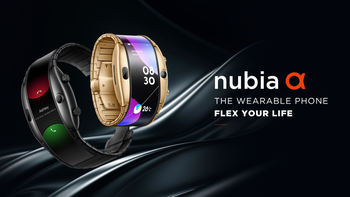 Foldable smartphones are all the rage at the moment but Nubia believes it can take things one step further. "How?" You may ask. Well with a wearable phone complete with a flexible display.
A Huge 4-inch Display That Adapts to Your Wrist
Called the Nubia Alpha, the wearable sports a pretty unique design that is carved out of anodized stainless steel and centers around the large OLED display. So large, in fact, that its diagonal measures in at 4-inches, making it 230% larger than standard wearable displays, according to Nubia.

Like the Samsung Gear S from years ago, the display on the Nubia Alpha is permanently curved to some extent. However, in order to achieve such a large panel, the screen extends beyond the central part of the wearable to the metal band. This means that as you adjust the band to your wrist the flexible display will too.
Make Phone Calls, Send Texts, or Even Take a Selfie

As mentioned above, Nubia is marketing this device as a phone you can wear and one that could potentially replace your existing smartphone. This means that, rather unsurprisingly, it supports all the latest eSIM technologies which allow you to make 4G calls and send texts directly from it. The Nubia Alpha also supports Bluetooth and Wi-Fi connectivity, as is the norm nowadays.

Obviously, a phone wouldn't be a phone without a camera, or at least a selfie one anyway. So, Nubia has equipped the wearable with a decent 5-megapixel camera which sits to the right of the display. Taking a picture is as easy as tapping on the screen. Alternatively, if video is more your style a long press on the display will activate recording.

As to where all of this will be stored, Nubia was kind enough to include 8GB of onboard storage. According to the brand, this should be sufficient for over 6,000 pictures, 2,000 short videos, or 1,000 songs.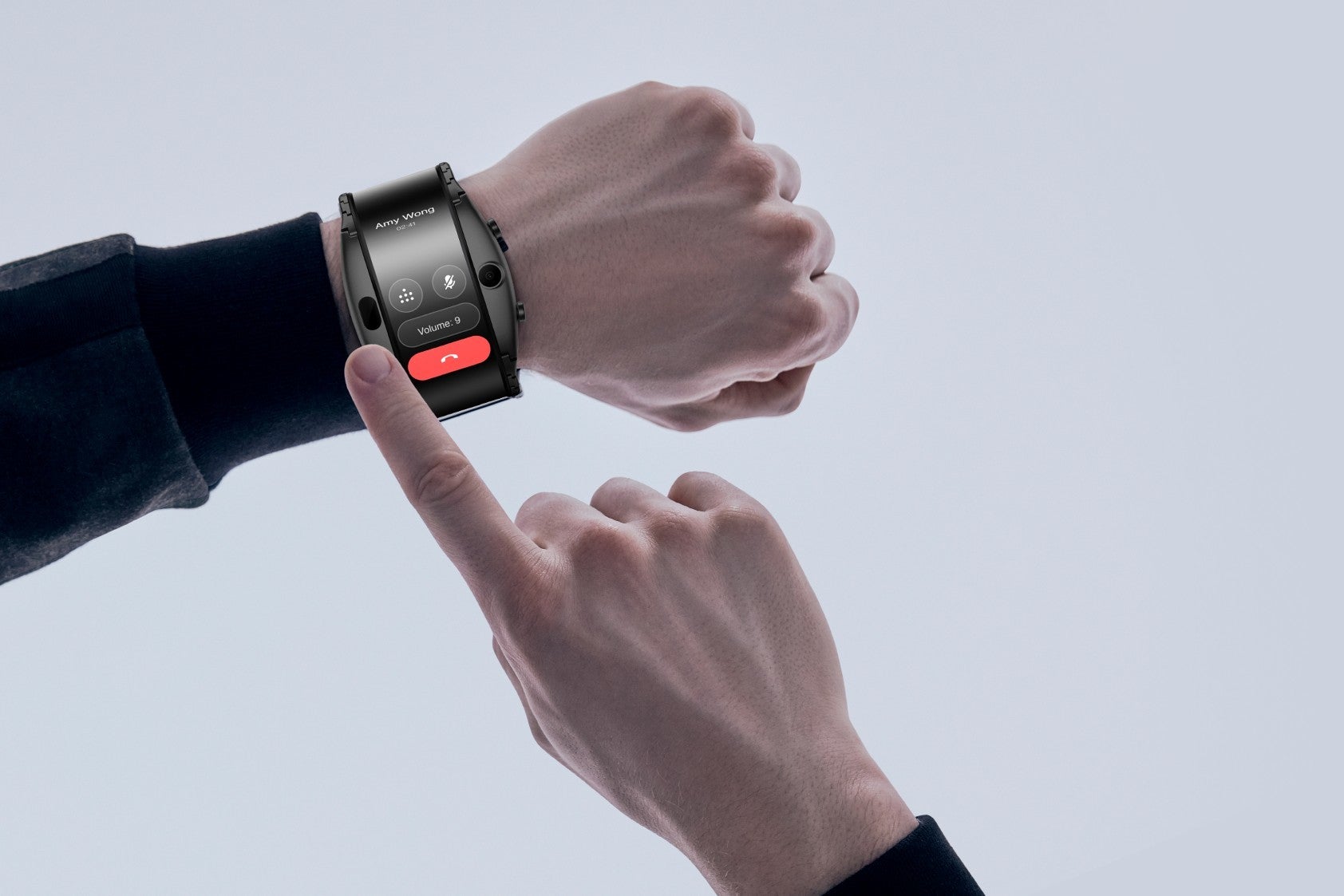 The Nubia Alpha Includes a Bunch of Fitness Features too
In addition to being a wearable phone, the Nubia Alpha also tries to compete against more traditional smartwatches with a range of fitness and health-focused features.

The usual device supports a range of exercise modes and automatically tracks any physical activity if detected – don't worry about taking it swimming because the wearable is water-resistant. It also allows you to log your heart rate through the built-in heart rate monitor and it can provide you with information about your quality of sleep.

In regards to media, the ability to stream music via Bluetooth is available thanks to the built-in apps. Speaking of which, the Nubia Alpha doesn't run Wear OS, Tizen or Watch OS. Instead, Nubia has built a custom OS designed to take advantage of the large display.

The OS allows users to interact with the Nubia Alpha via multi-touch controls, voice commands, or even a variety of air gestures.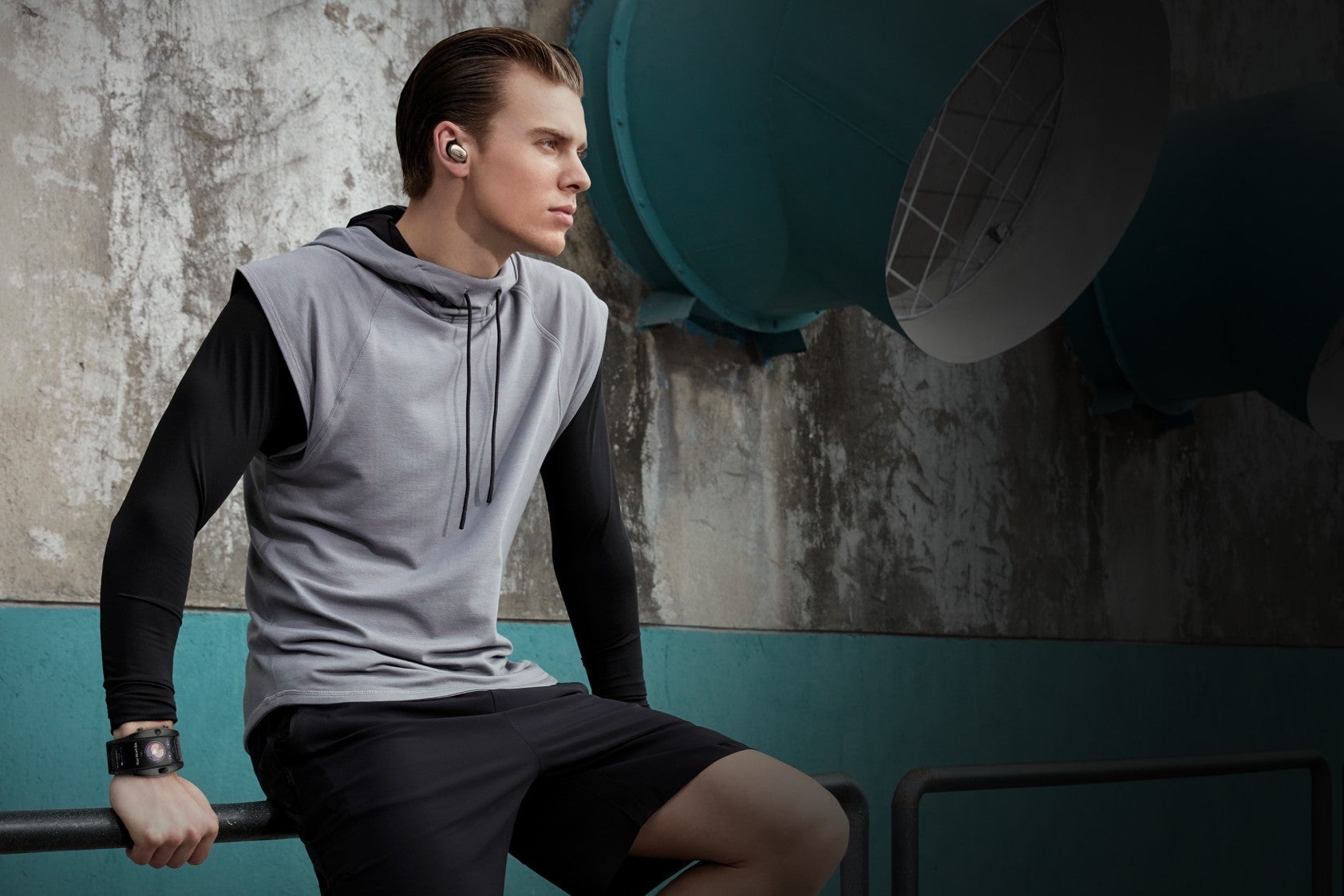 An Outdated Processor Paired With a Big Battery

As to what can be expected from the device internally, Nubia's wearable is powered by the Qualcomm Snapdragon Wear 2100. This is a bit disappointing considering the newer and more efficient Snapdragon Wear 3100 already exists but nonetheless should still provide decent performance when paired with the 1GB of RAM that's also included.

With a large display also comes a large battery, in this particular case a 500mAh cell. Obviously, this isn't massive but it's still much bigger than usual. Moreover, Nubia suggests a single charge will grant 1-2 days of use. Alternatively, it could grant up to a week of standby time.
Release Date, Pricing, and Availability
The Nubia Alpha should begin shipping this April in China before expanding to Europe during the third quarter of the year. Don't worry if you're in North America either as the wearable will the US and other markets throughout Q4 2019.
When it comes to costs, a Bluetooth-only version will be available in Black for €449 ($510), while the version with built-in eSIM will retail at €549 ($623). Alternatively, a Gold variant that includes a band plated in real 18K gold and the eSIM functionality will cost €649 ($737).