Nuance releases Dragon Mobile SDK for WP7
3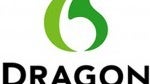 Voice input is one of the best features to have on a mobile device. Virtual keyboards can be annoying, physical keyboards can add too much bulk, and gesture keyboards aren't for everyone, but we all know how to talk (theoretically). And, not many companies have the history in voice input to compare with Nuance. which has offered its Dragon speech software since 1997. Now, Nuance has released an SDK to allow Windows Phone developers add speech recognition to any WP7 app.
Nuance released SDKs for iOS and Android developers back in January, but now Windows Phone devs can also get in on the voice fun. All WP7 apps will now have free access to speech recognition in 17 languages, text-to-speech in over 30 languages. as well as some Bluetooth capabilities. For extra fees, developers can move up to higher SDK tiers, which would add support for SSL data encryption, and HTTP services, and more.
Nuance is reported to be powering the new
Assistant feature
expected in iOS 5, and also powers the Android
FlexT9 gesture keyboard
as well as many other apps on both iOS and Android. So, it will definitely be nice to see this hit some WP7 apps. Microsoft's own
TellMe
voice recognition service is also rumored to be developing a WP7 SDK, so we'll have to see how that stacks up, but given how far ahead Nuance is compared to Google's in-house built voice recognition, we don't expect Microsoft will be much of a threat.