Nokia turns to style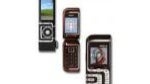 https://www.phonearena.com/
US sell phone market is all about convenience and functionality while fashion and style were saved for Europe. Nokia is working to turn things around introducing three world phones inspired by style which will be available on the US market - Nokia 7280, Nokia 7270 and Nokia 7260.


With this new collection, Nokia is playing not only with color and geometric lines but also with the whole silhouette of the phones.
For the 7280, the company goes way out of the ordinary phone design and skips the keypad creating it all voice controlled. Weighting only 3oz (84g) and measuring 4.5" x 1.3" x 0.7" (115 x 32 x 19mm) the handset sports GPRS/EDGE data, xHTML browser, Infrared, Bluetooth, speakerphone and Radio. It slides open about half of an inch, exposing the build in VGA camera lence. That is also how you activate the phone and take calls and to hang up &?
US