Nokia to invest in new materials and tech, be transparent about software updates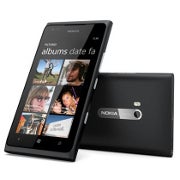 During Nokia's earnings call today, it became clear that the company intends to put some significant effort into developing and implementing new materials and technologies for its future Windows Phones.
Although no specifics were announced, it's known that the goal of these efforts is to deliver new, premium devices to compete with the likes of the iPhone and top-end Android smartphones, as well as to allow the company to bring more Windows Phones to lower price-points, like it did with the
Lumia 610
.
In addition, Stephen Elop, Nokia CEO, explained that the manufacturer is committed to maintaining full transparency when it comes to software updates. In contrast to most Android manufacturers, Nokia will try to communicate very clearly to existing Lumia owners exactly what updates they are going to receive. This attitude should also be found in the company's communication with future Nokia customers, who are going to purchase the company's Windows Phone 8 handsets, once they become available.
Although we're quite interested to learn exactly what innovation Nokia has in store for us, we have no idea when this might happen. Still, there's some slight chance that the manufacturer will reveal
something new on September 7
, when it is promising to announce something amazing.
via:
SlashGear