Nokia shipped 4 million Lumia smartphones in Q2 2012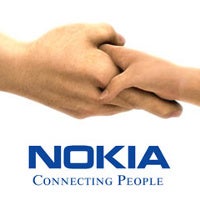 Nokia has just unveiled its financial results for Q2 2012 and in the past three months it
shipped 4 million of its Windows Phone-based Lumia devices
. That's just north of analysts expectations, and shows that the company is gradually building up sales. Still, Nokia sells less Windows Phones than Symbian smartphones. In the first quarter of 2012, Nokia sold around 2 million Lumia devices, and back in 2011's Holiday quarter when the series launched the number stood at 1 million.
The bad news however remains - Nokia registered a huge net loss of 826 million euro or around $1 billion in Q2 2012. Net sales stood at around $9.22 billion, slightly up from last quarter. At the same time, Microsoft continues with its steady $250 million injections each quarter to help its Finnish partner.
And trouble with Nokia's cash persevered as Espoo burned through nearly 14% of its cash, or 675 million euro, in one quarter.
At the same time, the
average selling price for its Lumia devices slumped
from 220 euro per handset in the first quarter to a mere 186 euro in the second trimester. We'd attribute that to the aggressive price cuts on its most important devices like the high-end Lumia 900 and the launch of the most affordable handset in the Lumia lineup, the
Nokia Lumia 610
. Interestingly, though, the Nokia Windows Phones are not making huge waves in the States. Out of the 4 million Lumias shipped, only 600,000 come from the United States, so international markets outside of North America are actually what keeps the company afloat.
Overall, Nokia shipped 10.2 million smartphones in the three months from April to June, so now nearly a half of all smart devices they sell are running on the Windows Phone platform.
Nokia's feature phone business actually grew by 2% year on year in the second quarter as the company shipped 73.5 million of the basic devices.
Investors are having mixed reactions for the news - first Nokia shared grew nearly 8% in pre-market trading, and now that slight excitement has subsided and shares are up 4%.
Sadly,
Nokia expects Q3 2012 to be just as bad
as the second three months as the Finns toughen up, close factories, lay off employees and try to make it to Windows Phone 8 days, which now seem like the big hope ahead.
source:
Nokia