Nokia releases its Q1 financials, beats the analysts' modest margin expectations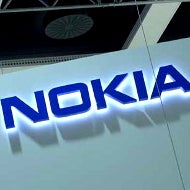 Nokia's Q1 results are out, and there's good and bad, depending on how you look at it. The last quarter was when the
Nokia Windows Phone
venture was announced, placing Symbian developers in an overkill mode, and angering a lot of hardcore Nokia fans, who might have jumped ship learning that Symbian and MeeGo will be eventually phased out.
Still, Nokia managed to eke out
9.8%
margin in devices and services, higher than the consensus of 8.5% from the polled analysts. Revenue for the quarter was $15.2 billion,
$642 million
of which came out as profit (Apple, for instance, made almost ten times that in Q1).
The bad part is that Nokia sold 21.5 million "converged devices", which are predominantly Symbian-powered smartphones in Q1,
14% less
than what it sold in Q4. Its smartphone market share diminished 5% since last quarter of 2010, and the rather bad 15% year-on-year, to
26%
of the global market.
Nokia's worldwide cell phone market share by volume fell to
29%
, a 2% decrease since Q4 2010, so it's still the world's top cell phone maker by number of units sold, just not earning much from these units on average. Espoo lowered its margin guidance for the second and third quarter of this year, expecting to hit 6-9% in this period, which it attributed to the transformations going on with the switch to the Nokia Windows Phone platform.
source: Nokia