Nokia and Intel introduce MeeGo
1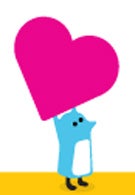 If you have not noticed yet, Barcelona is currently the hottest spot throughout the cell phone world. We have already had the chance to take a look at several awesome handsets at MWC, but it seems that quite interesting things are happing outside the exhibition as well.
Nokia
and
Intel
co-hosted a dedicated event, where they revealed further details оn a joint project that will certainly grip the attention of many in the future.
We are talking about the merge of two Linux-based software platforms (Intel´s
Moblin
and Nokia´s
Maemo
) into a brand new one, called
MeeGo
. Just a quick reminder, Maemo is the operating system that powers the
Nokia N900
, while we will see Moblin for the first (and maybe the last) time when the
LG GW990
rolls out. What the two market leaders are trying to accomplish with MeeGo is create a platform that will manage to become widespread on a global scale and will not be limited to cell phones only, so we can expect to see it on a wide range of computers, netbooks, tablets and even TV-sets. The coolest aspect of the new platform is that customers will be able to use one and the same software regardless of the particular device they own - thanks to a dedicated application development framework called the Qt.
MeeGo blends Moblin´s capabilities of utilizing various processor architectures with Maemo´s experience on the cell phone front. It´s interesting to notice that
Ovi Store
will remain the official source of applications for Nokia-made devices, no matter whether or not they are based on Symbian or MeeGo, while owners of Intel-based devices will be able to get relevant software from
Intel AppUpSM Center.
The initial version of MeeGo will be released in Q2, 2010, while the first devices running it will roll out later, but still within 2010. We still have not seen what the new platform looks like, but we hope it resembles Maemo, because the OS impressed us deeply as implemented on the Nokia N900.
source: Nokia,
MeeGo
Check

here for our complete coverage of the Mobile World Congress!