No extra charge for mobile hotspot on Verizon's iPad 4G LTE data plan – not even available through AT&T
11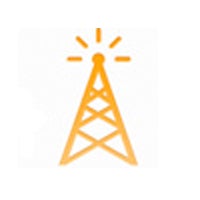 In addition to 4G LTE capabilities, Tim Cook also announced that Apple's latest addition to its iPad lineup would be able to be used as a mobile hotspot. Apparently that is only half true – at launch anyway.
It has been reported that AT&T would not be offering this feature at launch and the information on data plans on Apple's website doesn't shed any additional light onto the subject. When asked directly via email, a spokesperson for AT&T said to Macworld, "We are working with Apple to enable this feature in the future, but we currently do not offer it."
The AT&T plans, as of right now, are as follows:
• 250MB $14.99, overage $14.99 per 250MB
• 3GB $30, overage $10 per 1GB
• 5GB $50, overage $10 per 1GB
On the Verizon side of things, the carrier has confirmed that it will be offering four plans and all of which will include hotspot service at no additional charge. They are:
• 1GB $20, overage $20 per 1GB
• 2GB $30, overage $10 per 1GB
• 5GB $50, overage $10 per 1GB
• 10GB $80, overage $10 per 1GB
While your monthly rate on AT&T can be lower, the price per gigabyte and the additional ability to setup a mobile hotspot on Verizon is a better bang for your buck. We are very interested to see how soon AT&T will implement mobile hotspot support and if the current data plans will include that feature like Verizon's does.
source:
The Verge
via
Macworld