No Sense UI for Windows Phone 7 on launch
1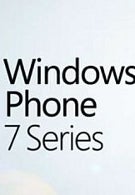 HTC CEO Peter Chou is making it sound as though Sense UI will be absent from Windows Phone 7 devices when the OS is launched in a few weeks. Chou said, "Initially, we don't have time to bring things on top of that," he added, "But over time we will innovate on top of that to provide some HTC experience."
Even later on, if HTC does offer some parts of Sense to run on top of Windows Phone 7, Chou says that it will not be the whole Sense experience similar to what is found on Windows Mobile or Android handsets. The executive places the blame for this squarely on the partner agreement that Microsoft is handing out to be signed.
This confirms what we
reported
this Summer when the manufacturer's Drew Bamford, the head of HTC's user experience design team, said that Microsoft had taken firm control of Windows Phone 7 and that Sense UI could not be fully integrated into the software, but would augment it.
source:
MobileCrunch