No Froyo for Droid Eris says Verizon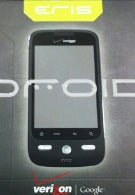 Verizon Wireless officially ended the hope of all owners of the HTC Droid Eris by confirming on Thursday that the handset will not be getting the Android 2.2 upgrade. No Froyo means no Adobe Flash Player 10.1 which means angry customers, many of whom still have to wait another year before being able to upgrade to a Flash enabled phone.
Verizon spokeswoman Brenda Raney confirmed that Android
2.1
is as far as the Droid Eris goes. "We have other options in Android devices, so this is part of the normal evolution of our portfolio," Raney said in an e-mail. The carrier launched the phone along with the Motorola DROID last November. The launch of both phones-the DROID in particular-started the Androidmania that has brought strong momentum to Google's open source OS. DROID owners
recently received
the Android 2.2 upgrade which allows users of the phone to see Flash video and animation.
HTC Droid Eris Specifications
|
Review
Motorola DROID Specifications
|
Review
source:
Computerworld