Niagara falls, the new name for the 9630 is BlackBerry Tour?
11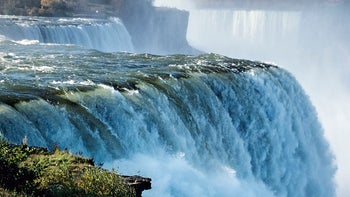 BGR have a tipster who tells the BlackBerry 9630 is not the Niagara, but the BlackBerry Tour. In addition, it seems that RIM owns the domain names blackberrytour.com and blackberry9630.com, which we think confirms this rumor. The same person says to expect a summer release for the device which, as the Niagara, has managed to garner a fairly large buzz. The last time we
reported
on the 9630, we noted how some equity analysts were expecting the phone to be available on Verizon next month. The handset is expected to be equipped with 3G connectivity, a physical QWERTY keyboard, 3.2MP camera, improved HTML browser and the latest BlackBerry OS build. We still have no official carrier announcement, launch date or pricing info and the one thing that we thought we knew for sure might turn out wrong. No matter what the phone is called, it still has the nice looks that will keep the buzz going.
BlackBerry 9630 Preliminary Specifications
source:
BGR