New iPads are still on the table for 2018 release, reveals iOS 12.1
6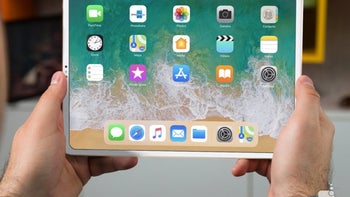 Likely wanting to keep people's focus on the
new iPhones
and
Watches
, Apple didn't announce any new iPads during its September 12 event. Many assumed that Apple is planning a separate event for the rest of the products it's planning to release this year, and according to some new information, that seems to be the case.
As with all things Apple, the newly released iOS 12.1 beta was thoroughly searched for hints about upcoming products and this time the effort was worth it. The nugget of new information came from the Setup app that guides you through the process of preparing your new Apple device for use. The app has assets for various groups of Apple products and until now the latest one was Fall 2018 iPhones. With iOS 12.1, however, there's a new group, called: "iPad2018Fall". You don't need to be a cryptographer to decipher this code, but let me spell it out for you anyway: new iPads are coming this Fall.
Another curious function found in iOS 12.1 is hinting towards the same thing: the new version of Apple's mobile OS will support syncing of Memoji via iCloud. While this isn't exactly a feature Apple users are waiting for, it shows that there will be multiple devices that support Memoji (apart from different iPhones), which is in line with the expected addition of Face ID to the new iPads (the same sensors support both function).
Considering all the rumors that have come out over the last few months about an
upcoming iPad Pro
, these latest clues might be the last pieces of the puzzle we need to be 100% convinced the new tablets are coming and coming soon at that. Now all that's left is for Apple to announce the date of the event, and while Fall stretches all the way to December, historically, Apple hasn't held an event later than October 27. Expectations for this year's event are that it will be scheduled for the second half of October as well.