New generation of Pokémon coming to Pokémon GO
10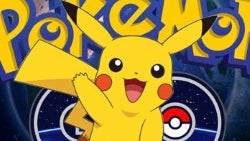 Digging through the code of the current Pokémon GO build of Android made for some surprising revelations about new content coming to or already implemented in the game. There's a new quick move called Transform, the first addition of a new move since Pokémon GO launched.
What's more, as many as 100 new Pokémon and 52 new Pokemon families are being referenced inside the game's code, although an update will be required for them to start showing up. New code for anti-gym sniping has appeared, issuing an error message if you are locked out of a gym. Finally, daily quest code for daily and weekly bonuses has appeared.
According to the source, it might take weeks or months before Niantic makes the necessary client and server-side changes to make the new generation of Pokémon appear. But the presence of so much new material suggests that Niantic is staying busy keeping the AR game up-to-date and players still have a lot to look forward to.
ALSO READ