Pokemon GO daily bonuses update is here
12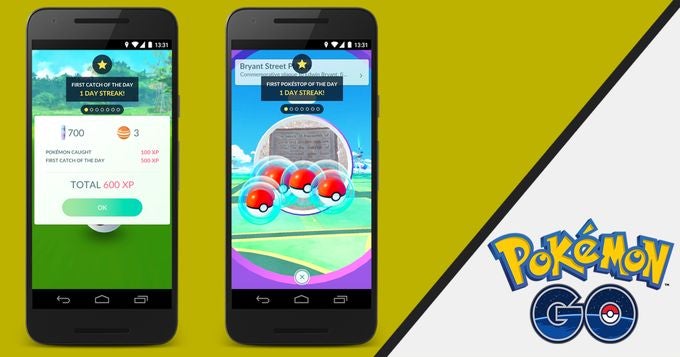 We've been told to expect
daily bonuses for Pokemon GO
a few days ago. And now Niantic is delivering on that promise and adds a little extra in the meantime.
According to the latest Pokemon GO release notes, we'll now get bonuses for the first Pokemon caught and the first PokeStop we visit each day. This might be a good way to encourage people to play every day, even if it's only for a few minutes every morning.
Another feature that's been highly anticipated is rolling out with this build as well. When you defeat the Gym Leader at a Pokemon Gym, there will be a brief period in which no one but you will be able to station their Pokemon there. This might be the end of the so called "Gym ninjas", that snatch a Gym the moment you liberate it from the opposing team.
The last change to the game is that Gyms will lose more Prestige, when you defeat a Gym member. Niantic has also lowered the amount of Prestige gained by training at a friendly Gym. This change effectively nerfs the Gyms, which could possibly make for a more competitive play.
The update is rolling out as we speak and should make its way to all users soon. In the meantime, we keep our fingers crossed, hoping to see a trading feature in the release notes sooner, rather than later.
source:
Niаntic