Pokemon GO update introduces "Nearby" tracking feature
4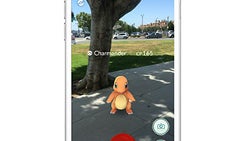 Great news for Pokemon GO fans, as developer Niantic has just announced that the Nearby tracking feature that's been testing since August has finally been added to the game.
However, for the time being,
Nearby tracking feature
will have limited availability, which means it will only work in some cities. In fact, Niantic confirmed that it will only be available in some cities in the United States, something not unexpected.
According to Niantic, its engineers continue to test a variation of the Nearby Pokemon feature in San Francisco, California. Moreover, beginning this week, the developers plans to expand the ability for trainers in parts of Arizona, the Seattle area of Washington state, and the rest of the San Francisco Bay area to test this version of the feature.
The Nearby tracking feature will allow players to see
nearby Pokemon
if they are close enough to a Pokestop location. Aside from that, players will be able to find out in advance if the Pokemon they are looking for will leave the Pokestop before they are able to pick it up.
In order to track Pokemon using this feature players will have to switch to bird's view map and actually locate them on the map.
If you've already updated to the latest version and benefit from the Nearby tracking feature, then keep in mind that Niantic is still fine-tuning it, so changes might be made in future updates based on the feedback received.
Recommended Stories