New Verizon 5G unlimited data plan prices comparison, Get vs Do vs Play More vs Start
6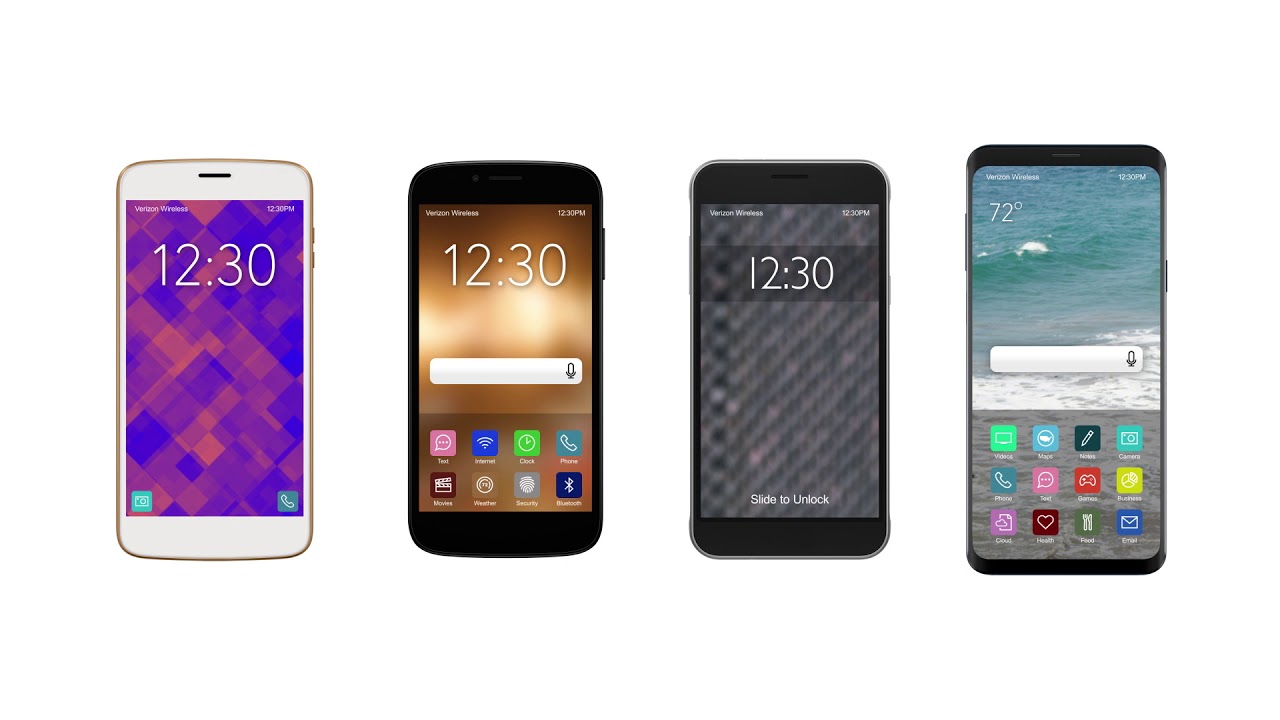 With its 5G network rollout taking shape, Verizon today taught us what the price for using its next-gen connectivity standard will be by
introducing
four new unlimited plan - Start, Get, Do and Play More.
Actually, only the Start plan has 5G connectivity as an option, and the extra price to access it is $10 a month while the other pretty much cover the existing Above, Go and Beyond Unlimited plan pricing, just with 5G rolled in already. In a nutshell, getting a 5G phone will be expensive but accessing Verizon's 5G network with it won't be any different than the arguably already high plan prices you are paying now to Big Red every month.
Those prices aren't that different from what the other big US carriers charge now, though. After an initial period of amassing customers, switchers, and goodwill, T-Mobile bumped its unlimited data plan with ten bucks apiece, making it pretty close to AT&T and Verizon's offerings, but not quite, as taxes and fees are included. When it comes to Sprint, it's cheaper than them all but for a good coverage reason plus it may be folded into T-Mobile's offerings very soon.
Verizon Get More vs Do More vs Play More vs Start 5G unlimited plan prices comparison
America's largest carrier will grant you at least a bar or two from the cornfields of Illinois, to sweet home Alabama, but that superior network of towers will cost ya - Verizon's unlimited plans are costly, both for a single line ($90 w/AutoPay), and for the most popular 4-line family endeavor.
You can, however, mix and match plan types on each line, even within the same family. Without further ado, here are the new Verizon unlimited plans that will go live on Monday, August 5. All prices are with the AutoPay option and with the $10/month 5G option waived for a limited time, except on the cheapest $70 Start plan where it's just an option to be tacked on if you wish. Unlimited 5G and 5G hotspot is included with all but the basic Start plan.
| | Get More Unlimited | Do More Unlimited | Play More Unlimited | Start Unlimited |
| --- | --- | --- | --- | --- |
| 1 line | $90 | $80 | $80 | $70 |
| 2 lines | $160 | $140 | $140 | $120 |
| 3 lines | $195 | $165 | $165 | $135 |
| 4 lines | $220 | $180 | $180 | $140 |
| 5 lines | $250 | $200 | $200 | $150 |
| 4G LTE data at full speed | 75GB | 50GB | 25GB | - |
| 4G LTE hotspot at full speed | 30GB | 15GB | 15GB | - |
| 4G LTE video streaming | HD 720p | 480p | HD 720p | 480p |
| Cloud storage | 500GB | 500GB | - | - |
| Apple Music | included | free for 6 months | included | free for 6 months |
Get More Unlimited 5G plan features
Unlimited 5G data and hotspot at full speed, 75GB 4G LTE data and 30GB hotspot at full speed, 4K streaming

Unlimited Talk & Text, Mexico & Canada Talk, Text, & Data
Verizon Up Rewards, 50% off connected tablet or Jetpack, 500GB of cloud storage


Apple Music included
Do More Unlimited 5G plan features
Unlimited 5G data and hotspot at full speed, 50GB 4G LTE data and 15GB hotspot at full speed, 4K streaming


Unlimited Talk & Text, Mexico & Canada Talk, Text, & Data


Verizon Up Rewards, 50% off connected tablet or Jetpack, 500GB of cloud storage


Apple Music free for 6 months
Play More Unlimited 5G plan features
Unlimited 5G data and hotspot at full speed, 25GB 4G LTE data and 15GB hotspot at full speed, 4K streaming


Unlimited Talk & Text, Mexico & Canada Talk, Text, & Data


Verizon Up Rewards


Apple Music included
Start Unlimited 5G plan features


Unlimited 5G data and hotspot at full speed, unlimited 4G LTE Data, 4K streaming


Unlimited Talk & Text, Mexico & Canada Talk, Text, & Data


Verizon Up Rewards


Apple Music free for 6 months
Recommended Stories