New Info revealed about BlackBerry Essex and BlackBerry Dakota
2

Salomondrin, the super tipster for all things BlackBerry, has some new information about a pair of upcoming BlackBerry handsets. The BlackBerry Essex appears from photographs to be a follow-up to the Tour with a trackpad added. Also included in the CDMA device will be Wi-Fi connectivity and, as we earlier
reported
, a new and improved camera. Launch is now expected in the January/February period although with the newer BlackBerry devices sporting track pads (9700) and Wi-Fi (Storm 2 9550), an earlier release could be on the horizon.
Formerly known as the BlackBerry Magnum, the Dakota is a GSM handset that appears to be RIM's first combination of a QWERTY keyboard with a touchscreen. No pictures have been made available-or have been leaked-of this device and the word from Salomondrin is that the camera could incorporate a new liquid lens that uses no moving parts and mimics the human eye.
Before we see any of these two phones hit the market, BlackBerry will first launch the Storm 2 and the 9700. After that, we could see a number of new BlackBerry phones that really stretch the definition of what a BlackBerry looks like and how it functions.
source:
salomondrin.net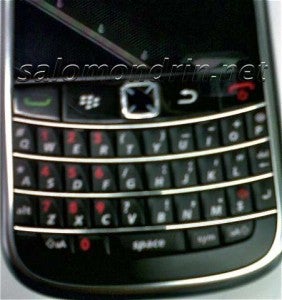 "Essex"