New 5-inch Lumia Windows Phone 8.1 handset apparently coming soon, plus a Lenovo WP device, and more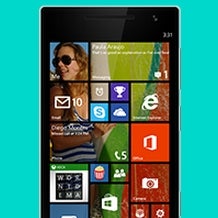 The latest Windows Phone data shared by
AdDuplex
is showing that there are quite a few unannounced Windows Phone
8.1
handsets currently in use. The most important among them is a new Nokia Microsoft Lumia device that seems to have three different model numbers: RM-983, RM-984, and RM-985. Apparently, the handset sports a 5-inch display with 720 x 1,280 pixels, so it might be a mid-end alternative to the
Nokia Lumia 930
/
Icon
(which features a 5-inch 1080p display).
This 5-inch Lumia may be one of
the three new Nokia handsets
that we told you about earlier this week, which are codenamed Vela, Athena, and Libra. Of course, it could also be a totally different device.
Among the unannounced Windows Phone 8.1 handsets that were spotted in AdDuplex's system there's also a "Lenovo QRD8x26." Unfortunately, there are no details about the QRD8x26 at all, but this might be
Lenovo's first WP handset
, which is expected to be announced before the end of the year.
Other upcoming Windows Phone 8.1 devices are: LONGCHEER Fly-IQ400W, JSR JSRI7BV1, JSR I7B_1000, Honeywell BLUE PARIS, K-Touch Tianyu5703A3, and K-Touch Tianyu5705A2. These names don't really tell us anything, but they're all products made by Microsoft's new (and lesser-known) hardware partners.
We'll keep an eye on this, and let you know when these new WP 8.1 handsets are announced.