Navigon App for Windows Phone gets updated and comes packed with MyMaps feature
2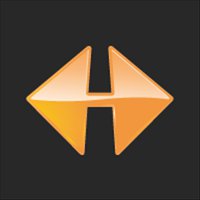 Windows Phone user rejoiced when
Navigon
announced the availability of its mobile app, thus, bringing a full-feature turn-by-turn GPS assistance app to the evolving platform. Fortunately, the offline navigation app is being updated to bring some additional new features.
Most important of them all, is the
MyMaps feature
that's now available with the latest version, which allows users to download maps by state. On top of that, it boasts the additional amenity of improved lane assistant with moving animations – to help guide some drivers through those confusing and dense road scenarios.
Of course there are some users who will take a lot of pride in making good use out of the new features, but for those still on the fence about buying the app, it's worth noting that Garmin and Navigon is
reducing the prices
of their onboard navigation apps. In fact, they're reducing it by up to
40 percent
for the holidays from December 15th to January 5th.
Here's the full listing of the new price structure:
US & CAN: $39.99 instead of $49.99
USA: $29.99 instead of $39.99
Traffic Live: $14.99 instead of $19.99
US & CAN: $38.99 instead of $59.99
USA: $29,99 instead of $49.99
MyRegion: $19.99 instead of $29.99
Traffic Live: $14.99 instead of $19.99
Garmin StreetPilot iPhone
US & CAN: $49.99 instead of $59.99
USA: $39.99 instead of $49.99
Traffic $14.99 instead of $99.99
NAVIGON for Windows Phone 7
USA: $29.99 instead of $49.99
source: Navigon