NFL refreshes official app for Android devices, adds Honeycomb app
4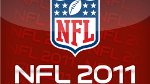 The NFL season has officially started, and that means that we need to get ourselves hooked up so we can get all the information, all the time, anywhere, on any device. Luckily, the NFL understands this and has updated the official app for Android phones, and even better, it has released a shiny new version for Honeycomb tablets.
This app is specifically targeted for people who want all of the info, but are not subscribed to the
NFL Game Pass
service, because there is a separate app for that. This app allows you to keep track of live news, scores, stats, and play-by-plays for all of the games. It also includes audio clips for big plays and quarterly highlights, and press conference videos.
And, if you have a Honeycomb tablet, the new app looks amazing with a great new layout specifically for high-res tablet screens. All of the features are the same, but the visuals are certainly much nicer.