Music streamer Spotify hits 100 million users with 30 million paying for service
12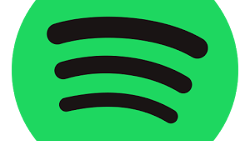 Streaming music provider Spotify announced today that it has 100 million subscribers. That is up 33% from the previous count of 75 million. Even with the competition from Apple Music, Spotify has been able to increase its head count. 30 million subscribers are paying $9.99 a month for the premium version of Spotify. The vast majority of listeners are subscribed to the free tier, which is supported by paid advertising.
At last count back in April,
Apple Music reported that it had 13 million subscribers
. Unlike Spotify, Apple does not offer a free tier of service backed by ads. Instead, Apple gives first time users a free three month trial before they have to start paying for a subscription. A month of Apple Music is $9.99 ($4.99 for students). Families with up to six members can sign up for $14.99.
Because 80% of all money coming into Spotify gets paid out as royalties to artists, labels and producers, the company has yet to earn a profit since its launch in 2006. Last year it reported an operating loss of $209 million, up from the $186.8 million operating loss it reported in 2014. As if Spotify needs more competition, Amazon recently announced that
it will start a similar music streaming service
that will be priced competitively.
source:
Reuters
(via Venture Beat)
Recommended Stories