Mozilla announces new Firefox OS smartphones: ZTE Open C and Open II. Tablets also coming soon
1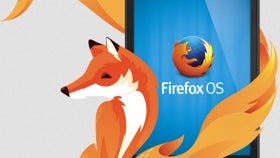 The
ZTE Open
was released in 2013 as the Chinese company's first handset to run Firefox OS - Mozilla's own operating system. Now we know that the device will get at least two successors later this year.
Today at CES, while revealing a partnership with Panasonic to put Firefox OS on some of the latter's next generation smart TVs, Mozilla also announced that it had new smartphones prepared for 2014. Reportedly, ZTE will create "a new Firefox OS line", including high-end and dual-core handsets. The Firefox OS phones currently on the market - starting with ZTE's Open - are all low-end, cheap devices, so it's a bit surprising to hear that Mozilla is planning to attack other market segments.
Two of the upcoming ZTE Firefox OS smartphones will be called Open C and Open II. Sadly, Mozilla did not provide further details, so for now we don't know when, where and how the new handsets will be released.
Another announcement that Mozilla made was related to tablets. The company launched a contribution program aimed at helping it to "deliver Firefox OS to tablets." Contributors will be provided with access to resources and reference hardware (tablets made by Foxconn). More details are available at the source links below.
sources: Mozilla
(1)
,
(2)