Motorola sends invite for June 27 event, the third Moto event this month - Moto Z2 announcement possible
4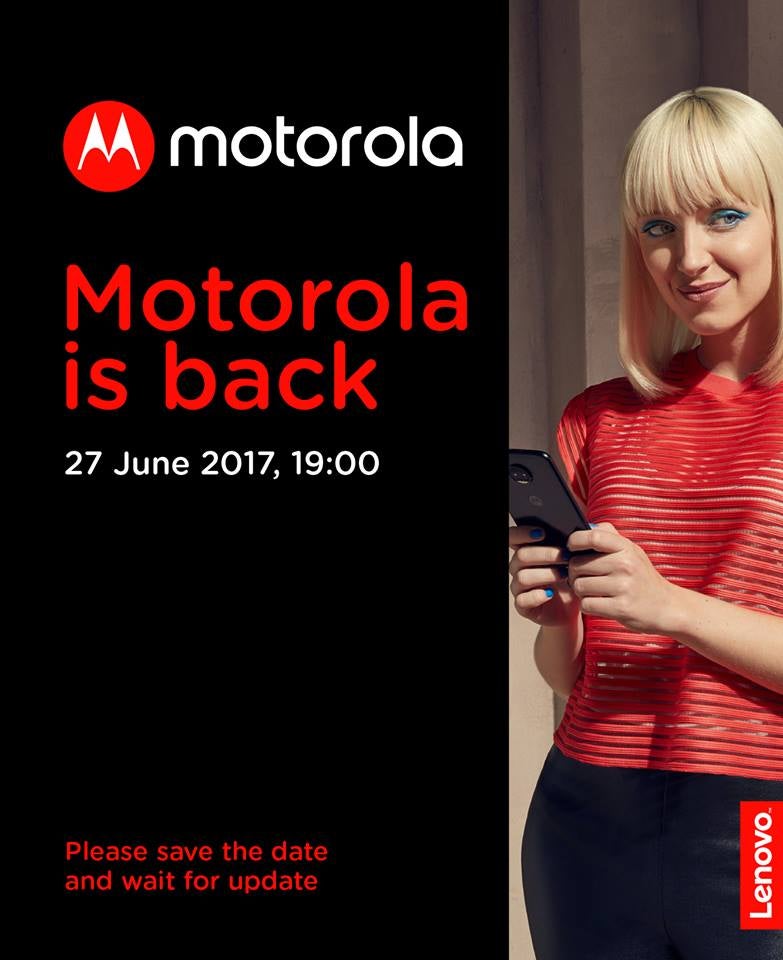 If you have been anxious about some new, high-end Moto smartphones, June is going to trill you. The Lenovo-owned brand has sent invites for a June 27 event, to be held amidst June 21 and June 30 events. As you can clearly see in the press invite, the Moto Z2 – or a phone that looks strikingly similar to the many leaked Moto Z2 images we have – is present in the model's hands. So clearly, the event is going to put the spotlight on either the Z2, or the Z2 Force, its Verizon-branded counterpart. Perhaps both. It's all up in the air!
Another phone about to be unveiled by Moto this month is the Moto X4, reportedly scheduled for a June 30 announcement. At this point, we'll have to kick back and wait while keeping our eyes pried open for any information that may surface in the two weeks ahead. Leaked specifications describe the Moto X4 as Moto X4 as equipped with a Qualcomm Snapdragon 660 processor, which is one tier below the flagship Snapdragon 835 model and still quite capable in regards to number crunching.
Three events is a lot of Motorola in a single month!
Being IP68-certified against water and dust ingress, the X4 will also offer a 3,800 mAh battery, a 5.5-inch display with full HD (1080p) resolution, Qualcomm Quick Charge 3.0, and USB Type-C. Very good for a mid-ranger!
As for the Moto Z2, a benchmark score card suggests the Snapdragon 835 is going to power Motorola's beast. We don't have additional specs, but it's a good bet that 4GB or 6GB of RAM will go in it alongside the processor, as well as a dual camera setup and a big, high-resolution display. For more of what we know about the upcoming smartphone, head to the links we provided below!
ALSO READ
Recommended Stories