Motorola RAZR HD and DROID RAZR M promo videos are released
1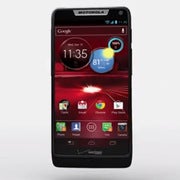 Now that the latest and greatest Motorola smartphones are official, it is time for their maker to show them off in a suitable manner. Well, how about starting with a set of promotional videos on YouTube? That is exactly what has been released online only minutes ago – a couple of brief video clips demonstrating what makes the Motorola RAZR HD and DROID RAZR M stand out of the crowd.
The former is being advertised as the most compact 4.7-inch smartphone, which, at the same time, is capable of lasting all day on a single charge. The RAZR M, on the other hand, is being promoted as "the full-screen phone", the focus being on its 4.3-inch edge-to-edge display with super slim bezel.
Feel free to check out the two videos below and tell us what you think. Are you excited about Motorola's newly announced smartphones?