Motorola DROID RAZR M Review
54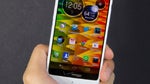 Introduction:
As we're all well aware by now, Motorola's two upcoming flagship smartphones for Verizon, the
Motorola DROID RAZR HD
and
DROID RAZR HD MAXX
, aren't come to fruition until a later date this year. Certainly, there are many people out there saddened by this revelation, but nevertheless, Verizon customers are spared some good news in the near term. Fortunately for them, they can experience another one of the next-generation DROIDs very soon and without the wait.
Although it might not have the commanding presence as its highly esteemed siblings, the
Motorola DROID RAZR M
is looking to be a relevant device thanks to its compact form factor and impressive, nearly bezel-less display – while still chiming in at the lovable price point of $99.99 with a 2-year contract. In all seriousness, this is one DROID RAZR that's ready to slice and dice the mid-range market.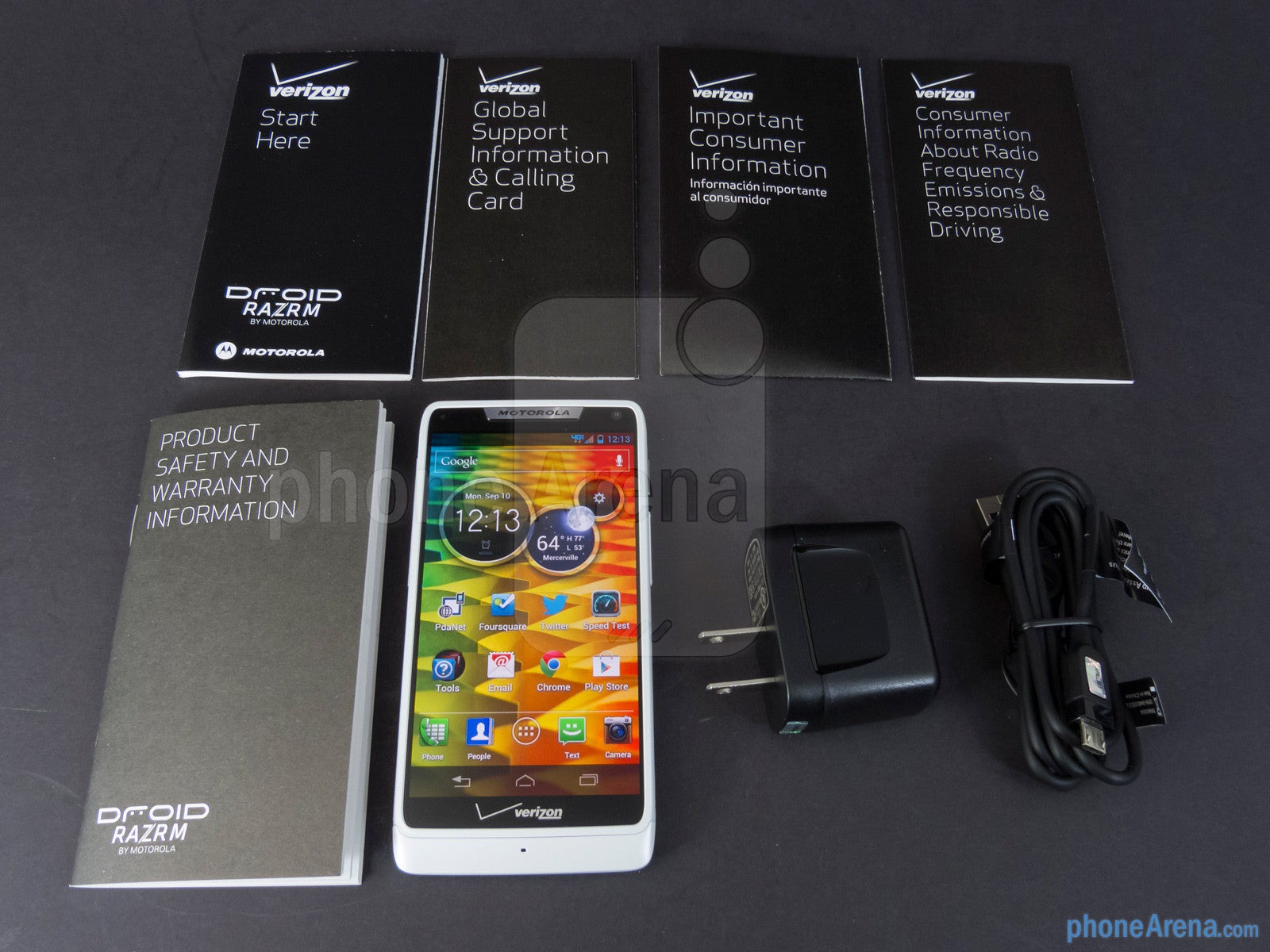 The package contains:
microUSB cable
Rapid Wall Charger
Quick Start Guide
Product Safety and Warranty Information
Design:
At a quick glance, there's no arguing that the Motorola DROID RAZR M employs all the characteristic DROID RAZR aesthetics we're all familiar with by now. Simply, it looks like a "mini" version of all the other last-generation RAZRs we've seen, but doesn't have as much of the pronounced angular corner cuts from before, and instead, it's more rounded on the corners. Even though its design isn't necessarily ground breaking, the combination of its uniform chassis and compact form makes it undeniably easy to handle in the hand.
And of course, there's the high-quality materials it's constructed from, which enables it to exude toughness to the full degree. Donning a sturdy plastic body combined with a KEVLAR coated rear casing, it maintains a very clean appearance that does wonders to repel dirt and debris. Throw in some nice accents, like the star shaped screws around the two edges of the handset, and it simply reaffirms to us the precise and thoughtful process Motorola goes through in concocting its devices.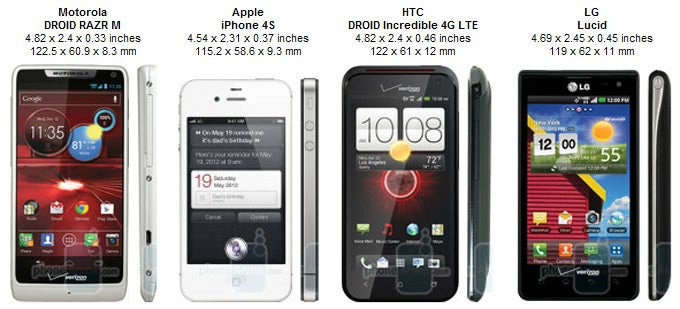 You can compare the Motorola DROID RAZR M with many other phones using our
Size Visualization Tool
.
Like other recent Motorola phones, the DROID RAZR M ditches the usual set of capacitive
buttons
replacing them with on-screen ones. Meanwhile, above the display, it's almost impossible to make out its earpiece, but surely enough, it's right there beneath the "Motorola" name. Finally, the
front-facing VGA camera
sits towards the upper right corner all by itself.
Taking a peek
around the edges
of the smartphone, its buttons, ports, and screws make for one crowded look. On the right edge, we find the responsive power button and volume control – with the former having the more distinct feel. As for the left edge, it's home to the microUSB port, which doesn't feature video-out functionally, and a plastic flap that hides away the microSD and microSIM slots. Lastly, the 3.5mm headset jack is the only item taking up space on the top edge of the phone.
Around the rear
, the handset's 8-megapixel auto-focus camera with LED flash is flush to the surface, which again contributes to maintaining a uniform body. And nearby, we can spot the tiny speaker grill of the phone. Once again, this is another Motorola smartphone that doesn't offer a user replaceable battery – meaning one will need to send it in for service if it happens to go bad.
Display:
And so comes the most exciting and impressive part about the Motorola DROID RAZR M, its
4.3" qHD 540 x 960 Super AMOLED display
! Well, it might doesn't seem like something earth shattering on paper, especially when 720p displays are all the norm for most high-end smartphones, but it's the
edge-to-edge nature of its display
that's most spectacular. Honestly, it gives us a seek peek of what to expect in terms of future mobile displays – and that's what makes this handset so compelling, despite not being a cutting-edge thing in terms of raw specs.
Come to think about it, we haven't seen something like this before, and therefore, we're uncannily fascinated by it. With the
almost bezel-less display
, it contributes to make the DROID RAZR M the most compact sized smartphone we've come across to date – for its screen size obviously.
Aside from that, the display is still detailed enough with its qHD resolution, which so happens to employ a PenTile matrix arrangement. Adding to its appeal, its high-contrast, wide
viewing angles
, and vibrant color production keeps everything seem so charismatically pretty. Looking pass the visual allure, it's still visible outdoors with the sun present – albeit, it doesn't hurt to shield it every now and then for optimum clarity.
Motorola DROID RAZR M 360-degrees View:
Recommended Stories