Deal: Buy two decent Motorola phones for the price of one, long-lasting batteries included
1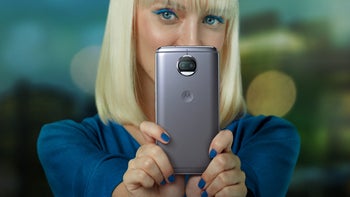 If you're planning to buy two or more smartphones - perhaps for you and/or your family - and don't want to spend a lot on them, Motorola currently has some offers that are worth your attention. For a limited time, the company lets you purchase two
Moto G5S Plus
phones or two
Moto E4 Plus
phones for the price of one. Now, these devices are over 1 year old and their big-bezel designs exude conservatism, but they're still good enough - at least when it comes to cheap unlocked handsets that work on all relevant US carriers.
Here's exactly what Motorola's new BOGO (buy one, get one free) deals include:
Two Moto G5S Plus 32 GB for $279.99 ($140 per unit)
Two Moto G5S Plus 64 GB for $349.99 ($175 per unit)
Two Moto E4 Plus 16 GB for $179.99 ($90 per unit)
Two Moto E4 Plus 32 GB for $199.99 ($100 per unit)
Both the Moto G5S Plus (pictured above) and Moto E4 Plus are 5.5-inch handsets partially made out of metal. However, the G5S Plus is superior to the E4 Plus thanks to stuff like a 1080 x 1920 pixels display (versus 720 x 1280), a Snapdragon 625 processor (versus a weaker Snapdragon 427), and 3 GB of RAM (versus 2 GB). The two phones also offer long-lasting batteries, but the advantage here is definitely on the E4's side - its massive 5,000 mAh battery can easily get you through 2 full days on a single charge.