Motorola Gleam brings back old-school flip phone love to Carphone Warehouse
3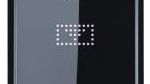 In an age where smartphones completely dominate the landscape, every now and then, we're able to truly appreciate the advances in cell phone technology whenever we're greeted with old-school flip handsets.
UK consumers on the other hand have the opportunity of reliving those early days by picking up the
Motorola Gleam through Carphone Warehouse
. We first heard about the
European bound device back in February
, but it's just now starting to make its way to the UK with the acceptable price tag of
49.95 GBP
(US$82). With that, you get a stylish clamshell device featuring things like a 2.4" QVGA internal display, external LED matrix display, 2-megapixel camera, FM radio, MP3 support, 3.5mm headset jack, and a microUSB port.
Therefore, if you simply tire using some of today's modernized smartphones and yearn for something a little bit more laid back, then you just might want to consider picking up the Motorola Gleam for old time sakes.
source:
Carphone Warehouse
via
Mobileburn