Motorola CLIQ Android 2.1 upgrade is here, Eclairs for all
2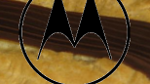 Going from Android 1.5 to 2.1 is quite a shock, so if you are thinking about upgrading your Motorola CLIQ today, just make sure that you are prepared. Actually, the Schaumburg based manufacturer surprised everyone by making the upgrade available now after saying that they were looking for testers yesterday. The official release is Blur_Version.2.1.5.MB200.T-Mobile.en.US for those who like to memorize useless trivia.
When the time comes for you to install the new OS, you need to make sure that there is at least 100MB of free space on your memory card and that your device is fully charged. Unfortunately, because Android 2.1 is a bit more complex than 1.5, the internal memory on your phone will shrink permanently.
Motorola has put up 5 pages of instructions on how to install the upgrade. After you complete the task, let us know what you think about Eclair. You can get to Motorola's instructions by clicking on this
link
.
source:
AndroidandMe
**UPDATE**
Motorola has taken down the instructions for installing Android 2.1 on the Motorola CLIQ. The site now reads "This site is currently inactive as prelaunch testing of the software is underway. The page will be reactivated when the testing period is complete". Anyone able to get the upgrade installed before the directions were taken down?