Moto Z with Snapdragon 835 processor could be in the cards, shows up in benchmark database
32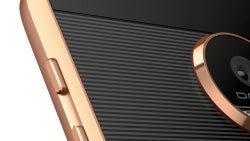 A new version of last year's Moto Z, one upgraded with the current Qualcomm Snapdragon 835 processor appeared in the GeekBench benchmark database. We're still looking at 4GB of RAM (which could be of the faster LPDDR4X RAM variety, though), but the smartphone runs Android 7.1.1.
Motorola might be looking into refreshing the
Moto Z
to stand better chances against the onslaught of high-end phones from the first half of 2017. Rather than releasing an all-new model, the Lenovo-owned brand could be content with putting out a Moto Z (2017). Which is okay with us, as long as the smartphone doesn't burn down people's houses or anything...
Mind you, a GeekBench result isn't a guarantee for release. Some devices appear in the database after internal testing but never reach the market. Still, Motorola won't be spending on Qualcomm's premium-tier chipset with nothing to show, so a Moto Z (2017) sounds plausible.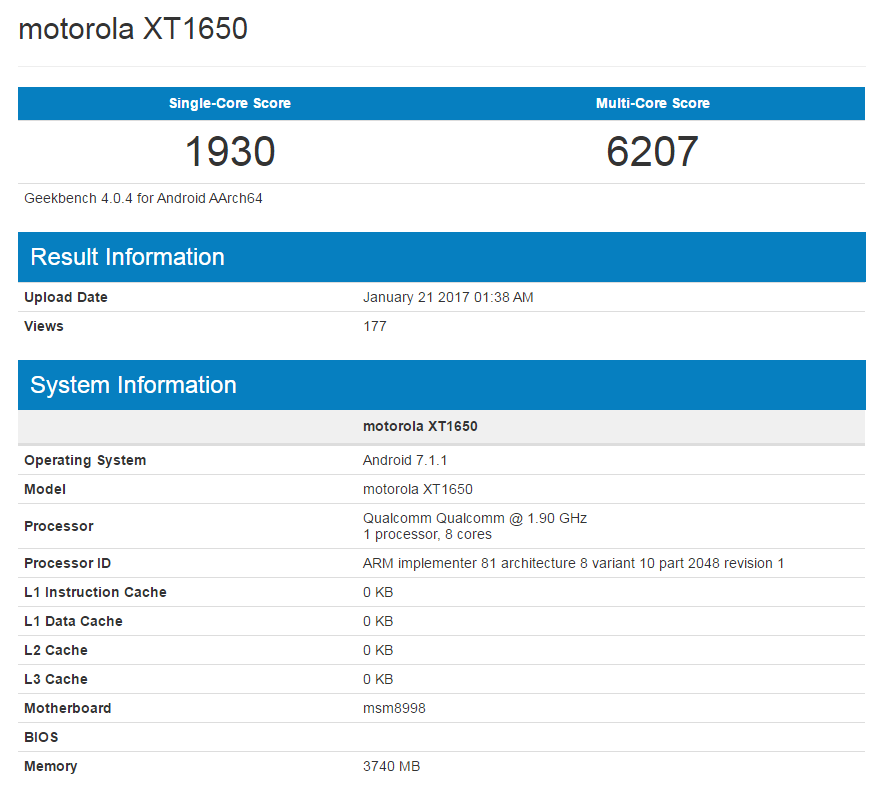 ALSO READ