Awesome discounts: Verizon offers 50%-off deals on Moto Z Droid, Z Force Droid, Z Play Droid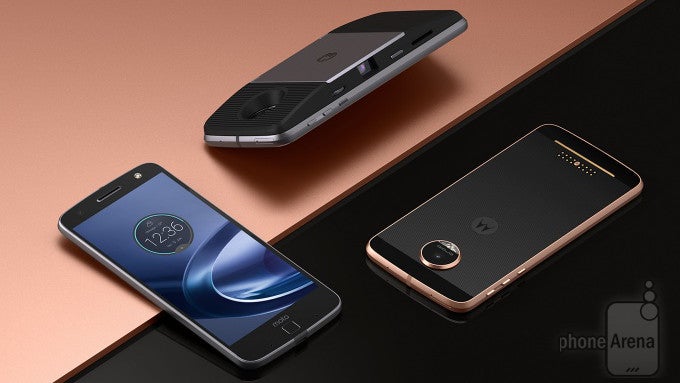 Update:

the offer on the Moto Z Droid and Force Droid is now gone. The Moto Z Play Droid discount is still on!
Verizon has been pumping out awesome deals lately, especially when it comes to the Pixel phones, which the carrier exclusively sells. However, Google's flagship is not the only device that can only found at Verizon stores — the awesome, but sometimes neglected
Moto Z Droid
and
Moto Z Force Droid
also have a spot on their shelves!
And, as if to remind us of the modular Moto phones, the carrier has now launched some pretty sweet deals on all of them — including the midrange
Moto Z Play Droid
. Getting a 24-month contract can net you one of these devices at 50% (or more) off! Here's how the deal works:
For the Moto Z Droid and Moto Z Force Droid, you can either pay the full amount upfront ($624 or $720, respectively) and then have 50% of that sum reduced from your monthly bills for the next 2 years, or you can just pay them off in monthly installments — $13 per month for the Moto Z Droid and $15 per month for the Moto Z Force Droid.
The
Moto Z Play Droid
deal works pretty much the same, but the discount is much, much larger! You can either pay up $408 and get $288 bill credit over the next 24 months, or you can just pay it off in monthly installments of $5. That makes it a $120 midranger that supports all the Moto mods out there — pretty cool!
The offer ends on the 20th of February, so no worries — you've got a month to decide whether you want to snatch one of these handsets or not!
No images
source:
Verizon