Motorola Moto X4 64 GB launches in the US at a discounted price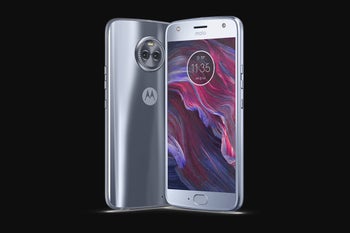 Motorola just started selling an upgraded
Moto X4
smartphone in the US - one with 64 GB of storage space. Previously available only in select international markets, the
Moto X4
64 GB is unlocked and fully compatible with most US carriers, from Verizon and Sprint to AT&T and T-Mobile. For a limited time, the phone is priced at $359.99 (instead of $419.99), thus costing just $60 more than the Moto X4 32 GB, which is currently sold for $299.99.
Except for the fact that it's got double the storage space of the Moto X4 32 GB, the 64 GB variant is exactly the same. This means it's a solid phone with decent mid-range features - including a 5.2-inch 1080p display, a Qualcomm Snapdragon 630 processor, fingerprint scanner, dual rear camera, and a 3000 mAh battery. The handset is also water-resistant and will be
updated to Android 9 Pie
(hopefully before the end of the year).
What the Moto X4 64 GB does not offer is a modern design or a display with thin bezels. But, if you're not troubled by that, this is a phone worth considering - assuming you're not aiming for more expensive options.