Moshi's upcoming iPhone 5 case lineup offers slim and sophisticated protection
7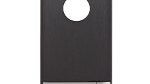 With so much excitement surrounding the purchase of an iPhone 5, most buyers probably forget about buying a case of some kind to keep the spiffy handset protected from the elements – and in some instances, from those unfortunate times if it's accidentally dropped as well. For a majority of cases out there, they're normally bulky looking to give the smartphone a bloated appearance, since you know, it's protection that they're after first and foremost. Well, if you still want style and protection in mind for the beloved iPhone 5, you'll want to check out the sweet iPhone 5 cases that premium electronics and accessories maker
Moshi
has to offer.
Worth noting before we get into the details surrounding them, Moshi is anticipating to have its new case lineup ready
in time for the Q4 period
. In fact, a total of
5 different case lineups
are anticipated to be available by then – though, its best-selling
iVisor screen protectors
for the iPhone 5 are now available for purchase. Specifically, Moshi is releasing two versions of the iVisor screen protector for the iPhone 5 – the
iVisor AG
that offers anti-glare properties and the glossier finished
iVisor XT
, both of which, sell for $25. Meanwhile, the sweet thing about Moshi's line of iPhone 5 cases is that they're exquisitely form fitting to maintain the handset's svelte appearance, while still offering superior protection for the handset. Below, you can check out the good stuff surrounding the 5 upcoming iPhone 5 cases from Moshi.