Mobile boarding tickets already working in iOS Passbook
7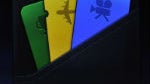 Passbook is something of a hit-or-miss app for Apple's upcoming iOS 6. It has a number of interesting features, like being able to store movie and flight tickets, so you can avoid that nasty paper stuff. But, it is limited in that it isn't a full mobile payment solution.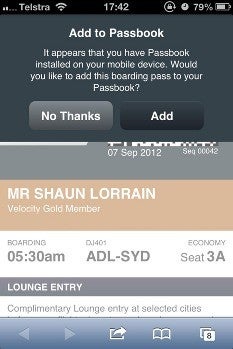 Interestingly though, it looks like the app has already started to work on developer devices at least, well before the official release.
The story goes that in Australia Shaun Lorrain, a reader of
Australian Business Traveller
, was traveling on Virgin Australia and was prompted to add his boarding pass to Passbook on the developer build of iOS 6 installed which was installed on his iPhone. Shaun was even nice enough to send along a screenshot of it happening as proof.
So far, United Airlines is the only airline to officially support Passbook, but it seems like something that will catch on after launch, especially with similar options also coming from
Windows Phone
and Android with
Google Wallet
.