Mobile ads coming to Tumblr
2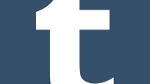 Popular hosting site Tumblr will soon be accepting mobile ads in an attempt to
monetize
its gaining popularity as it tries to turn a profit for the first time. While advertisers can pay for access to the desktop blogs that Tumblr hosts, companies will first start being able to promote their blogs on mobile sites hosted by Tumblr sometime in the first half of this year.
Users of Tumblr's mobile app have
quadrupled
over the past 6 months. While other companies might try to monetize this gain in eyeballs by plugging into a mobile ad network, Tumblr executives have never been one to go for mobile ad networks peppering its sites with ads. CEO David Karp believes that Tumblr can make money by having its own subscribers pay to promote their own blogs. For example, instead of plastering the site with Drink Coke ads, Coca-Cola ran a promotion on the site that displayed art and pictures pertaining to its "Open Happiness" campaign.
Tumblr hosts roughly 100 million blogs that cover a multitude of subjects and Tumblr users can elect to share the content on their own blog or select to "heart" a post similar to Facebook's like. 16 billion monthly page views are rung up by the company monthly and according to the site's head of sales, Lee Brown, the average advertising purchase on Tumblr is now
slightly under 6 figures
. "We expect that the monetization will lead us to profitability this year,"said Brown.
source:
Bloomberg
via
Slashgear