Mobile-Review.com Open Letter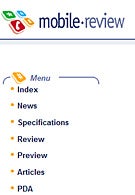 Mobile-Review.com was hit by a DDoS attack and was down for several days. Eldar Murtazin, Editor-in-Chief, has issued an Open letter which Phone Arena, as part of the global mobile technology community, publishes here:
Open letter byMobile-Review.com Editor-in-Chief, Eldar Murtazin
Dear colleagues, friends and readers of Mobile-Review.com!
Over the last few days Mobile-Review.comhas been under continuous DDOS attacks coming from unidentified individuals. Severaltens of thousands of computers across the globe are supporting the attack –these are "infected" terminals, or, as they call it, bot-nets. Since the firstwave, which disabled the site,asall the channels were being jammed, the algorithms of the attack have beenaltered numerous times – fromindividual computers to the entire subnetwork housing Mobile-Review.com inparticular.
The attackers hope that by crushingMobile-Review.com, they won't let our visitors get unbiased information onevents in the mobile industry, read independent reviews and share theiropinions on forums. In light of the fact that similar attacks can be performedby individuals or small groups of people, we regard this incident as an attempt toimpose censorship in the Internet. More than 200.000 of our readersfrom all over the world, visiting Mobile-Review.com every day to findup-to-the-minute information or just talk to other users, have been robbed ofthis opportunity. Theseculpritsopposethemselvestothesociety. There is only a small stepseparating censorship of undesirable resources and articles from an attempt toget hold of mass media, dictating own viewpoints for the sake of personalbenefits or political goals. The threat of such scenario can't beunderestimated. Since all tools required for a DDoS-attack are available for free,it can be carried out by individuals favoring some particular brand, or anycompany having sufficient resources to set an attack going. Regrettably, it isnot possible to track attackers in this case, nor can they be proven guilty ina court of law. Earlier this year, in spring, similar attacks were aimed atother resources, specifically, "Echo of Moscow",site of the Kommersant.
When the first attack was unfolding,the Editor-in-Chief of Mobile-Review.com received an anonymous message on hisInternet-pager, which read that fans of Apple were behind the attack, as thiswas a sort of revenge forthe iPhoneand the treatment it got over at Mobile-Review.com. Possibly, it is true,however there is a chance that the message was sent in order to put us off thetrack. It is not a secret that we release "burning", critical articles thatmany don't like. There have been many of these of late – we think of this asour duty to notify the readers and subscribers not only of events and newofferings in the mobile industry, but also of certain facts marring usabilityof various gadgets, or capable of affecting consumers.
The attack aimed at Mobile-Review.comis unprecedented in scope and persistence. That is why we believe it is essential toattract attention of the community and our readers to the attempt of censoringunwanted points of view. If you don't express your opinion on what iscurrently taking place today, tomorrow you will be down to consume only theinformationsomeone needs and seesappropriate to offer you. This statement might sound grotesque or made-up, but thisis how it stands. Great deeds start with the first step. Today, it is Mobile-Review.com,and our readers, who can't get to us; tomorrow there will be more targets andso on. Only together can we stop this disaster from spreading further.
We don't have turnkey solutions thatwould make the Internet a better place, with readers and resources protectedfrom this type of censorship. We will be more than happy if our colleagues,readers and other users express what they think of this problem - on his/herresource, forum or any other place on the Web they visit. It is worth defendingyourself from this kind of censorship in future.
For the time being, the staff ofMobile-Review.com doesn't have a complete strategy for countering these threatsin future. The technical side of our current activities is obvious, and we aredoing everything possible to get the site back as soon as possible. We engage thesite from time to time, and hope to get over this attack shortly. You can shareyour personal point of view here - http://eldarmurtazin.livejournal.com/37978.html.
Since it is a DDoS-attack and theattackers can't be tracked online, we offer 10.000 USD (ten thousand USD) toany individual or group of individuals who can provide documented informationon the mastermind of this attack. You can send all reports to my email.
Editor-in-Chief,
Mobile-Review.com
Eldar Murtazin
August 17, 2007