Mobile Performance Meter is the app that sends you gift cards for doing nothing but using your phone
15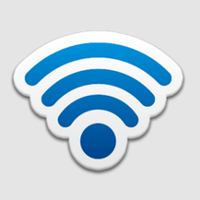 Mobile Performance Meter is an app available from the Google Play Store. The app collects some information from your handset (more on that below), although you do not give out personal information. Each day that you have the meter running is worth 20 points to you and other surveys can score you an extra 150 points. Earn enough points and you can redeem them for a gift card from a number of retailers including Sears, Papa John's, Overstock.com, Amazon, Barnes and Noble, and many more. The gift cards start at $5 (500 meter points) and go as high as $100 (for 10,000 meter points)
New users get a 100 point reward, and you are asked to complete at least one survey a month. The app is not available in every state, but some more have just been added. If you've been turned down before, you might want to try it again.
"I know, you're thinking.. ok, so what's the catch? Do you take my personal information and sell it? Do you install something untrustworthy on my phone? Nope, nothing of the sort. Here's the deal -- do you remember those Verizon ads, where the guy in glasses is walking around and saying, "can you hear me now?" Actually, mobile carriers like Verizon and AT&T really do that. They are constantly paying people to go to various locations, and report on call quality, internet quality and so on. And now, they want to pay YOU to do the same thing! These companies want to pay people just like you to tell them how well your phone is working. And to make that super easy for you, we made an application, the Mobile Performance Meter, that automatically does all the work for you. So all you have to do it let the Meter do the work, and you get paid."
-Embee Mobile
In this skeptical and cynical age we live in, especially in light of the NSA scandal, it will be interesting to see how many people are willing to install the app. So far, that number is between 50,000 and 100,000. Embee Mobile, the developer of the app, is collecting information for the Nielsen Company, an extremely legitimate firm that is known for its weekly television ratings. Apparently, Nielsen is interested in the quality of voice and data services on your phone.
If you're interested in earning gift cards for doing nothing different with your phone than what you've always done with it, you can find the app in the Google Play Store.
source:
MobilePerformanceMeter