Microsoft getting ready to open 11 new Specialty Stores next month, plus new locations "coming soon"
6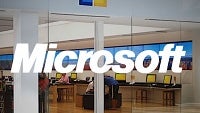 The comparative rarity of Microsoft stores, in terms of numbers, compared to say Apple, does sort of lend to their appeal. The recent grand openings have
yielded enormous crowds
, which in itself is not an uncommon event, but the
Windows fans like to share in the joy
.
Microsoft has 11 new Specialty Store locations gearing up for grand openings across the United States next month. What is the difference between a specialty location and regular location? Specialty Stores are basically kiosks with a "curated selection" of products.
Specialty stores are certainly not as good as the "real deal," but they are better than nothing. It basically means that you will be able to find the essentials, but maybe not so many of the "outlier" type items that either take up too much space, or do not sell at high enough volume.
However, if you have been aiming at picking up an Xbox One, new Windows PC or tablet, or Windows Phone, the Specialty Stores should be able to hook you up.
Here is a list of the Microsoft Specialty Store openings planned for next month:
North Point Mall, Alpharetta, Georgia (north of Atlanta) – May 3rd
The Oaks, Thousand Oaks, California (northwest of Los Angeles) – May 13th
Park Place, Tuscon, Arizona – May 13th
Jordan Creek Town Center, Des Moines, Iowa – May 13th
Flatiron Crossing, Broomfield, Colorado (north of Denver) – May 15th
North Star Mall, San Antonio, TX – May 15th
Westroads Mall, Omaha, Nebraska – May 15th
The Mall in Columbia, Columbia, Maryland – May 17th
The Maine Mall, South Portland, Maine – May 17th
Mall of Louisiana, Baton Rouge, Louisiana – May 17th
Boise Towne Square, Boise, Idaho – May 17th
Microsoft is also planning on full store openings in Aventura, Florida, Atlanta, Georgia, Garden City, New York, Paramus, New Jersey, and The Woodlands, Texas.
sources: Microsoft (
1
,
2
) via
WinBeta