Microsoft Store grand opening in Connecticut has a slightly huge line of people waiting
90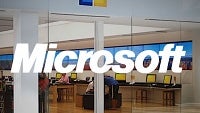 Farmington, Connecticut is the location of Microsoft's newest retail store. The community, which lies well east of Hartford, is home to the large and well-appointed Westfarms Mall.
There are not that many Microsoft retail locations out there, which is unfortunate because they are pretty neat experiences and of course they are full of lots of different gadgets from lots of different manufacturers.
In Farmington, the grand-opening was the event of the day and the lines of people were massive. If you happen to live near Farmington, do not expect the crowds to wane this weekend. Instead, maybe make the trip a little later, or during the week. As for why Microsoft may have picked that location for its latest retail endeavor, that part of New England is fairly affluent and the Interstate-84 corridor in that area makes it easy to get to from upstate New York as well as parts of Massachusetts. We are sure that some of you wished for a location a bit closer to your home though.
If any of you happened to be there, tell us how long you waited in line.
source:
WPCentral