Microsoft executives Tony Bates and Tami Reller to depart, let the re-organization begin
13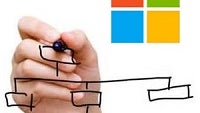 New Microsoft CEO Satya Nadella is losing two direct reports according to several sources near the top of the organization. Executive Vice President of Business Development and Evangelism, Tony Bates and Executive Vice President of Marketing, Tami Reller are leaving the company.
What is not known is where either executive will land. Tony Bates was former CEO at Skype, and was apparently on the short list to take the reigns at Microsoft after Steve Ballmer's retirement. His departure is apparently not a surprise to those inside the circle at Microsoft.
Tami Reller's departure is also something that folks in Redmond saw as inevitable. She is one of the most senior women to work at Microsoft, having joined the company in 2001 following its acquisition of Great Plains software where she had been since 1984. However, it looks like she is taking her bow out of the picture since her role overlapped with that of relatively new arrival Mark Penn.
Mr. Penn was hired full-time in 2012, but has been friends with Steve Ballmer for years and had been consulting with Microsoft for some time. If his name rings a bell, it should,
we shared some in-depth insight about him
back in December of 2012. In the immediate term, Penn remains part of the senior leadership team reporting directly to Satya Nadella with a focus turning to strategy while advertising goes to someone else.
No permanent replacements are known yet, but for the time being, EVP of Advanced Strategy, Eric Rudder will take on the responsibilities of Tony Bates. Chris Capossela will take on advertising from Mark Penn and marketing from Tami Reller.
An official announcement of the changes is expected Tuesday.
source:
re/code