Microsoft announces agreement to sell the Nokia feature phone division to Foxconn for $350M
32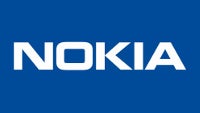 Just a few days ago, a
rumor originating from China
claimed that Microsoft will sell its feature phone division to contract manufacturer Foxconn. Today, Microsoft officially announced the agreement, which will see Foxconn taking over the Nokia feature phone division in exchange for $350 million USD.
As part of the deal, Foxconn will receive the right to use the Nokia brand for feature phones, and the company will also take control over the Nokia feature phone software and services, critical supply agreements, as well as any related customer contracts.
Foxconn will also take property of Microsoft's Hanoi, Vietnam manufacturing facility. According to Microsoft's announcement, roughly 4,500 Microsoft employees will have the opportunity to join Foxconn or its subsidiaries.
Microsoft said that it expects the deal to close in the second half of the year, following regulatory approvals and other closing conditions, as is often the case in such acquisitions and mergers.
While Microsoft is about to sell its Nokia feature phone division to Foxconn, the Redmond-based tech giant has assured Windows smartphone fans that it will continue to develop Windows 10 Mobile. Furthermore, the company says that it will continue supporting Windows 10 Mobile phones such as the Lumia 650, 950, and 950XL, as well as handsets from third-party manufacturers such as Acer, HP, Alcatel, VAIO, or Trinity.
The rumor that hinted at this merger claimed that the remaining Microsoft Lumia employees will focus on developing the often rumored
Microsoft Surface phone
. Obviously, however, Microsoft's announcement makes no mention of such a move.