Microsoft Edge for iOS now supports 3D Touch
3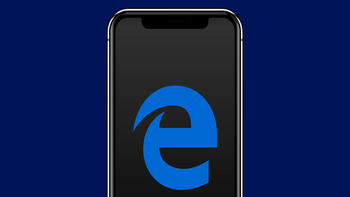 If you employ the mobile browser on your phone often, you might want to consider using the Microsoft Edge browser no matter which mobile OS you use. Smooth as silk, Edge allows users to browse across different devices, including your Windows 10 PC. The iOS version of the app has been updated and now works with 3D Touch to give users the ability to "peek" and "pop."
Tap lightly on the Edge icon on your iPhone screen to see a preview of content. Pressing harder on the same spot will "pop" you into that content, making it "full screen." The complete changelist from the update includes these new features:
3D touch pop and peek.
Find in page (it's in the "..." menu).
Set Outlook app to open links in Edge (in Outlook settings).
Share links to Edge from other apps via the share sheet.
Choose the content region for the news feed on the New Tab Page (go to Settings->New Tab Page to customize this).
Open new tab in the background when you long press on a link.
Blazing fast app start time.
Microsoft developers also responded to those who have requested an iPad version of the app, by saying that it is in the works.
If you want to install the Microsoft Edge mobile browser on your phone, click on the appropriate link: (iOS|Android)
source:WindowsCentral