MetroPCS subject of takeover rumors
27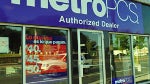 Pre-paid carrier MetroPCS, the nation's fifth largest mobile operator in the U.S., is the subject of takeover speculation once again. According to
DealReporter
, MetroPCS, with just under 10 million customers, is being targeted by
T-Mobile
,
Sprint
and even satellite television provider
Dish Network
. Back in February,
Sprint CEO Dan Hesse had backed an $8 billion purchase of MetroPCS
and the deal required only a thumbs up from Sprint's board which is usually a formality when the CEO backs a deal. But in this case,
Sprint's board rejected the deal
and both carriers walked away.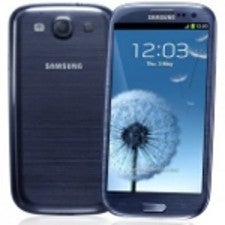 The Samsung Galaxy S III is coming to MetroPCS
With its LTE network, MetroPCS might be a great fit for Sprint, which is just
building out its own LTE pipeline and has 24 cities covered
, and T-Mobile which is planning on starting its own LTE network sometime next year. According to
DealReporter
, talks are still continuing with all three parties and MetroPCS. Spokesmen for all of the players involved
refused to comment
. MetroPCS has LTE coverage in 14 markets with about 1 million customers using the speedy service. The carrier plans on adding VoLTE service and has already started it up in Dallas-Ft. Worth although
i
n other areas the service will be delayed by 4-6 months
for "fine-tuning".
The pre-paid carrier has been trying to compete with the big boys by offering LTE and
top-shelf phones like the Samsung Galaxy S III
. Even if a deal is reached by MetroPCS and another company, the regulators will have to step in as they did with AT&T's proposed purchase of T-Mobile. Considering that Sprint and T-Mobile are the nation's third and fourth largest carriers respectively, there should be fewer hurdles if either one decides on picking up MetroPCS.
source: DealReporter (subscription req'd) via
Bloomberg