MetroPCS announces "joyn" a new standards based communication service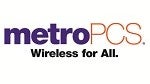 The fifth largest carrier in the US is continuing to enhance its offerings while people work out the deal to merge with T-Mobile USA. MetroPCS announced "joyn," which is a messaging, video chat, content sharing and synchronizing serve based on the Rich Communications Services (RCS) standard administered by the GSM Association which oversees the LTE mobile standard.
As a part of all 4G LTE rate plans, and enabled smartphones, joyn by MetroPCS will provide customers the ability to share contact information and status, content, as well as participated in "enhanced" chat which allows for group messaging and provides notifications of read messages. The standard also allows for Wi-Fi and video calling, which may be a handy alternative to FaceTime.
Much like Google Talk, this feature will allow your contacts to see your status if you are available to chat or not. The service will allow for location sharing as well, and the exchange of content while on a call or during a chat.
The goal is to allows these features be shared by customers no matter what device or OS they are using, but for now, joyn is available only on the
Samsung Attain 4G
. Of course, MetroPCS will be offering additional RCS compatible devices through the rest of this year and 2013.
sources:
MetroPCS
via
The Verge