MediaTek looking to add value to smartphones with new peripheral chips
3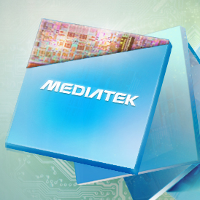 Silicon slinger MediaTek is developing chips that will raise the value of smartphones by offering features like wireless charging, NFC support and fingerprint recognition. Most chip producers are expected to offer 64 bit octa-core processors in the second half of this year, and in early 2015. If this situation takes place, smartphones will have to compete based on the number of different features they offer instead of the number of cores employed by the processor.
According to industry sources, MediaTek, which is already known for is low price chip solutions and for its true octa-core MT6592 CPU, is talking with 10 IC design houses. The talks are being conducted to help the Taiuwan based company offer features like wireless charging.
Three of the design houses, On-Bright Electronics, Leadtrend Technology and iWatt, have had their rapid charge controller ICs tested for use on MediaTek's chipset technology. Even with the testing, there is no word as to when the company will make these chips available to smartphone manufacturers.
source:
DigiTimes