Mass Effect: Andromeda companion app hits Android and iOS devices
9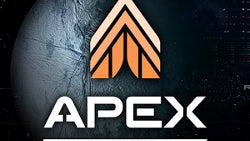 A few days ahead of Mass Effect: Andromeda's official release, EA launches the
companion app
for its upcoming game. The mobile application will allow players execute so-called "strikes" without having to open the game.
On top of that, the companion app allows players to customized their loadout ahead of a multiplayer match. You'll be able to easily swap character's weapons, mods, and equipment, as well as spend skill points.
Since these Strike Team missions are available for a limited time, the companion app allows players to check how much time they have left before they expire.
Mass Effect: Andromeda
companion app
provides up to date information on the latest multiplayer news, as well as details on all new missions. Each time a "strike" ends successfully, players will receive rewards they can use in-game.
EA's Mass Effect: Andromeda will make its debut in the United States on March 21 on PC, PS4, and Xbox One. Europeans will be able to play the game starting March 23.
Unfortunately, the latest installment in the
Mass Effect
franchise hasn't been well-received by the critics and players, mostly due to many technical shortcomings like bad animations and character models, as well as uninspired writing.